Under-Bed Storage
I built a box! This box also has wheels, and is approximately 3ft width, 4ft length, 1ft height. I looked forward to just buying this on amazon, but could not find something that fitted my needs. So here are my design documents.
Design
I woke up Saturday morning craving for this project to be done. I sketched out this plan days before and now I knew I just needed to CAD(Computer Aided Design) it out. This is to get a rough cut list that I would need.
After doing this I was able to come away with this lovely render.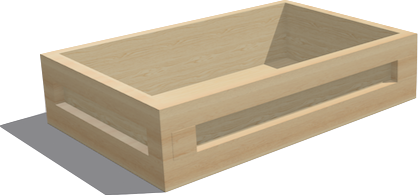 Of course not all plans follow through. Not because we could not complete them, but because they are over-engineered. I this case particularly, I did not need the side 3in blocks at all. The plywood was a good enough brace.
Plans
Final Results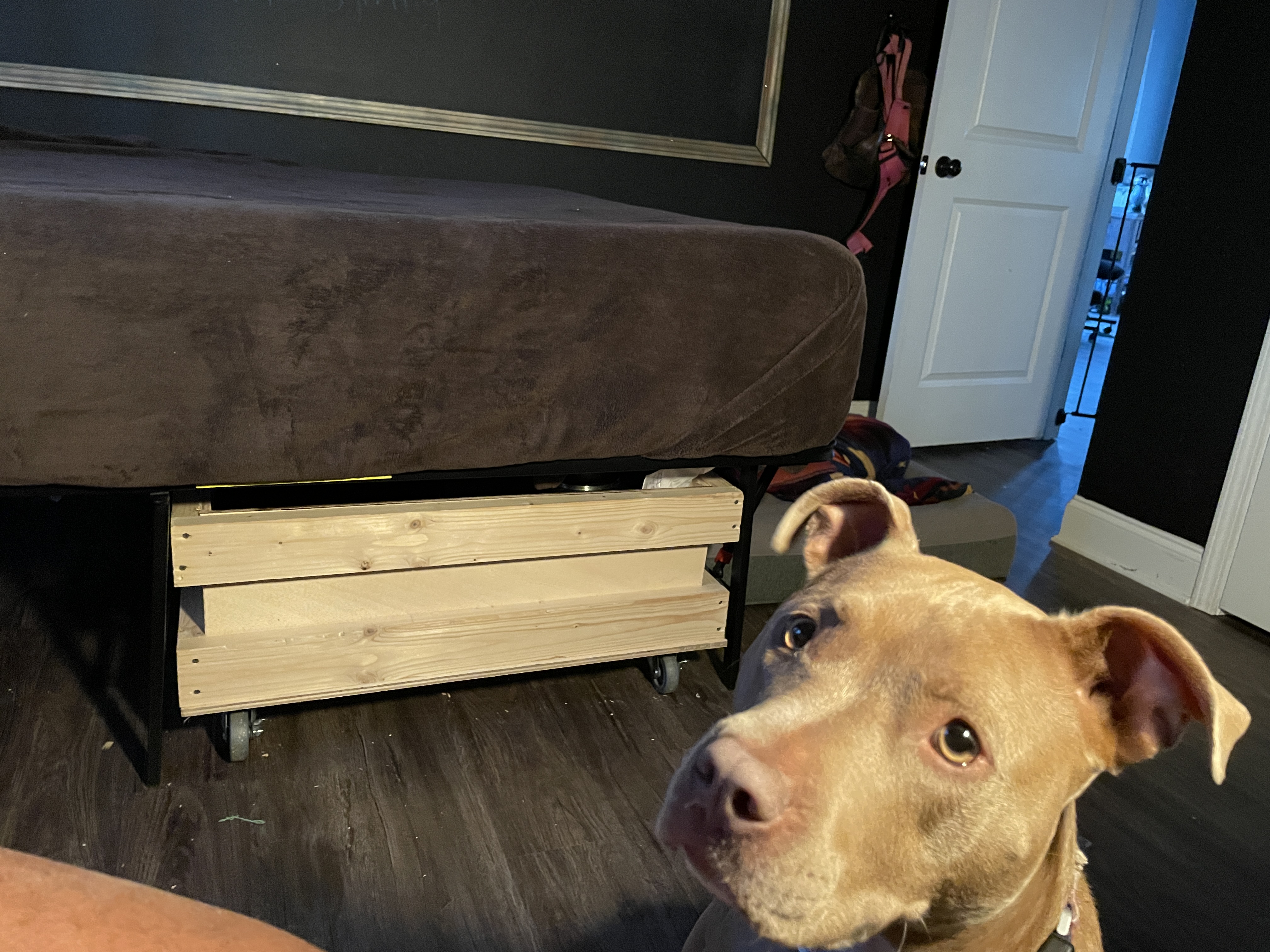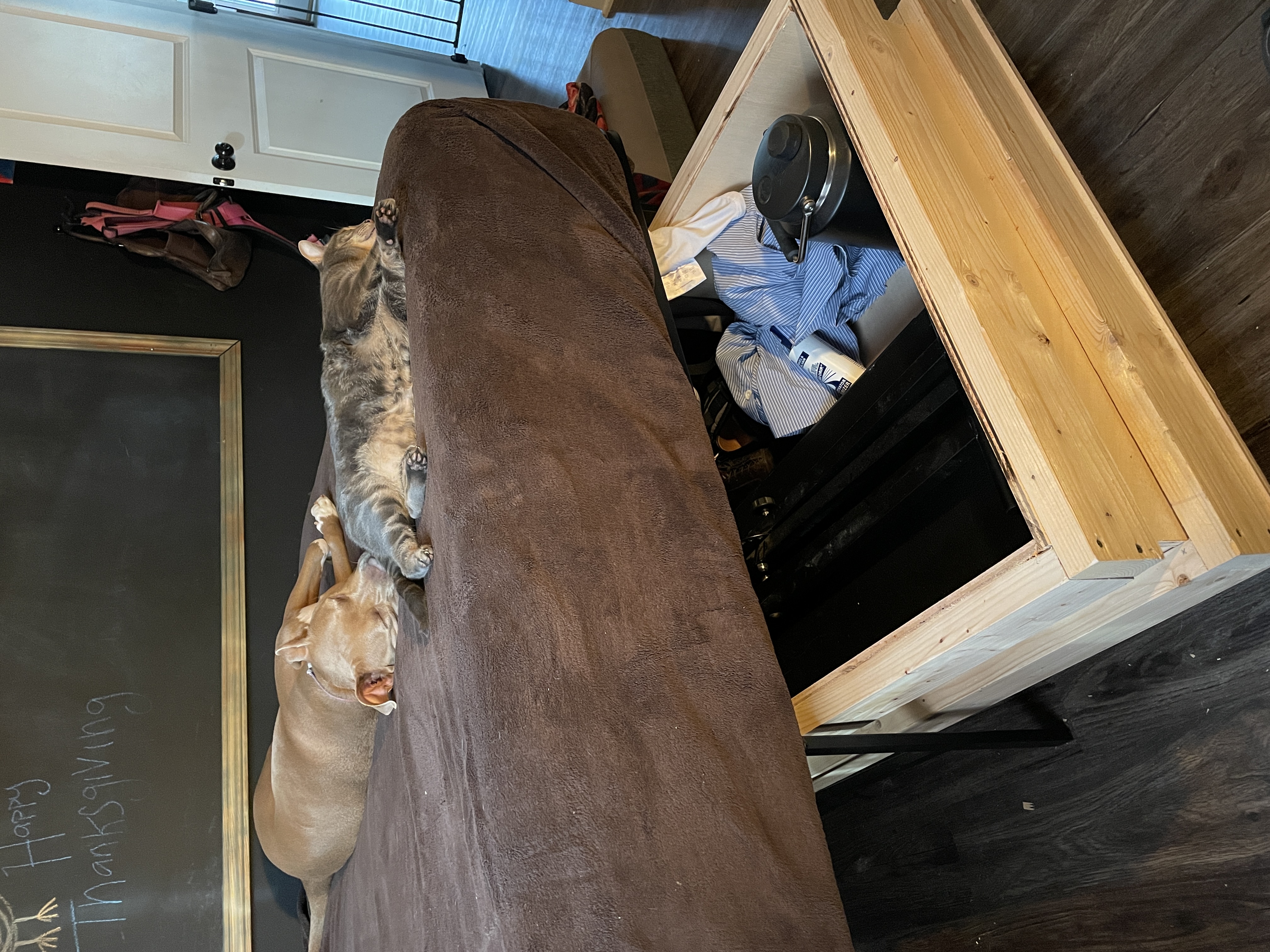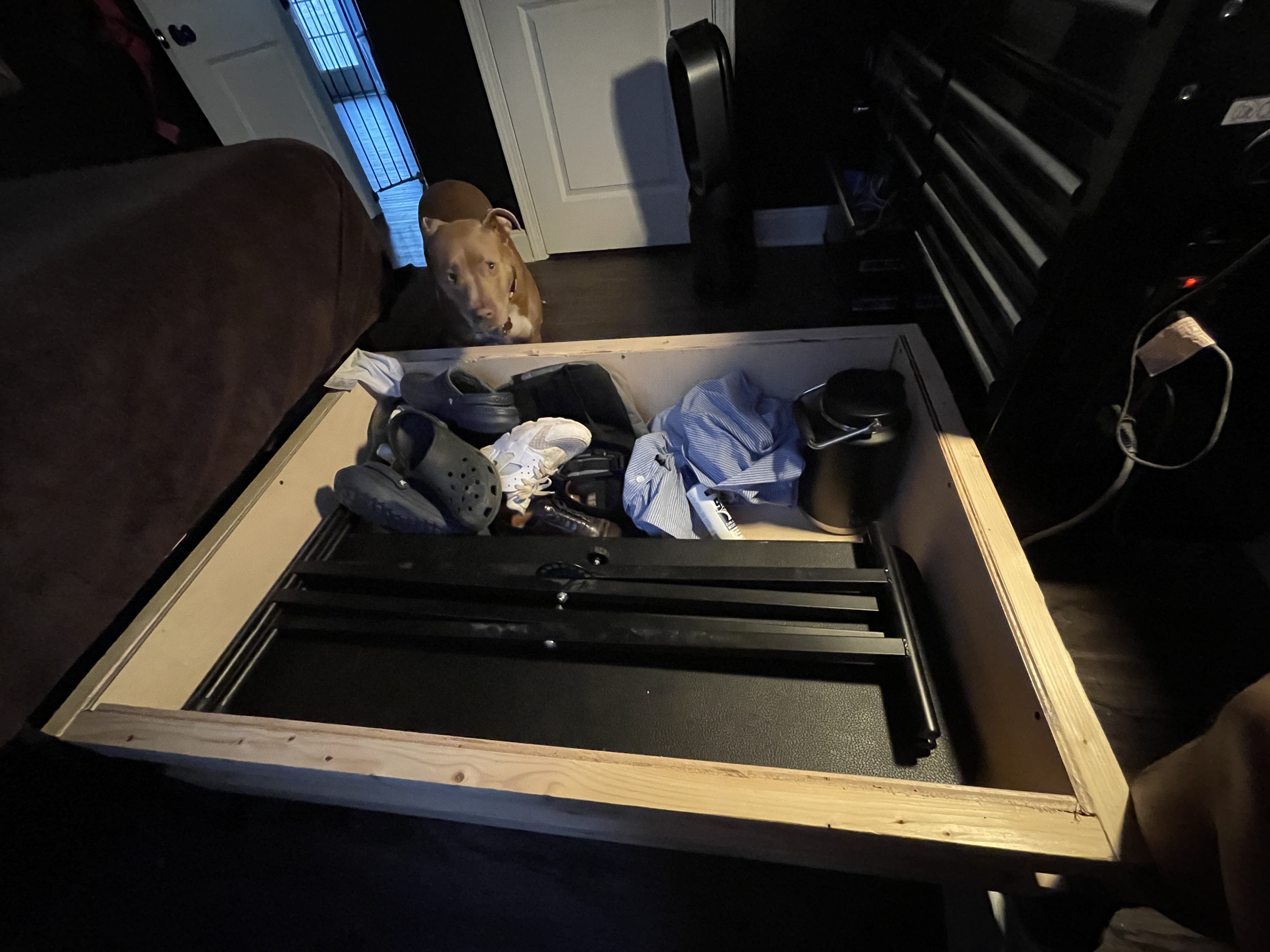 In Hindsight
A couple of things I would do differently.
With more patience, I would have loved to do miter cuts for the joinery. The butt joints were easy but the miters would have been sexy and strong.
Use a skill saw for long cuts deeper than 12" into 4'x8' plywood.
Draw out the cuts on the plywood before hand.
Cost
Everything was about $100 USD.